*****  LA SCUSA DEL DOCUMENTARIO, PER CREARE UN VERO MOVIMENTO  *****
SCROLL DOWN FOR ENGLISH
---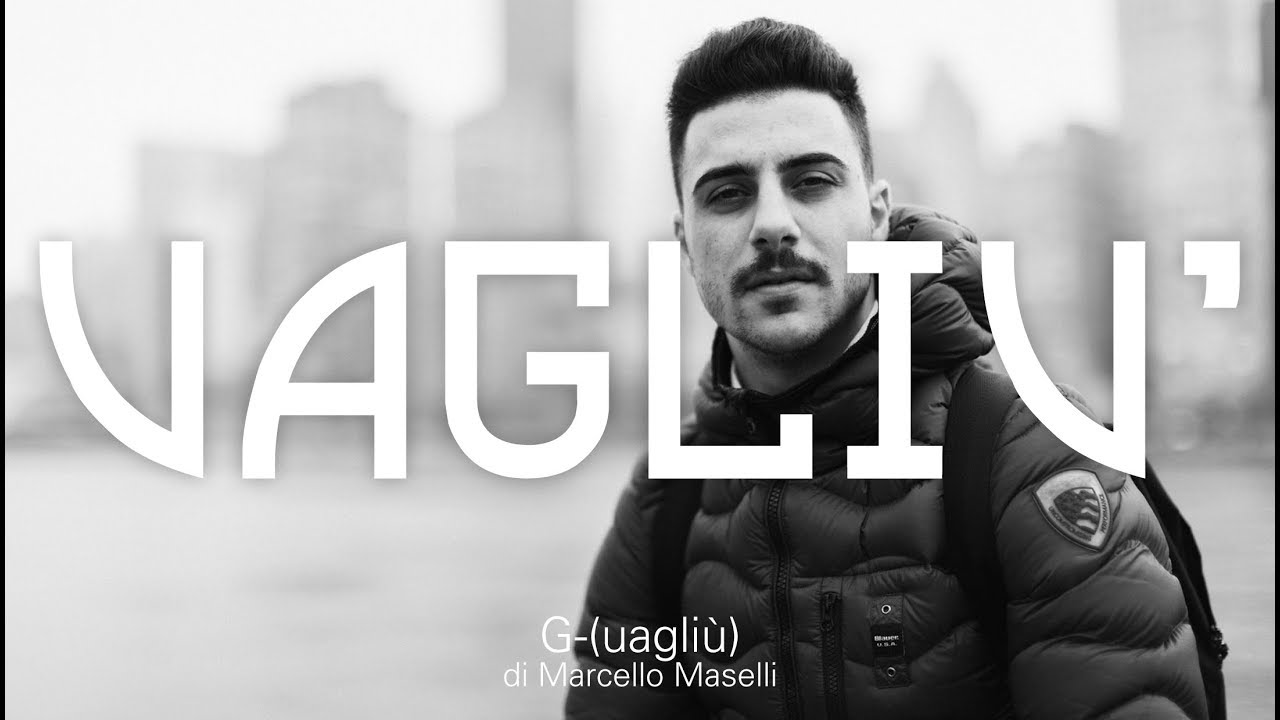 Documentario Uagliu'
Da quando ho iniziato a viaggiare nel 2009, ho dovuto affrontare i pregiudizi della gente nei confronti dei Napoletani.
"Se vieni da Napoli sei camorrista" Questa è una frase che ho sentito e risentito.
Anche quando mi chiedono perché ho deciso di viaggiare, non ho mai l'opportunità di rispondere "per scoprire nuovi posti"
senza essere interrotto con, troppa criminalità a Napoli?.
Allora ho deciso di unire le forze, mie e dei napoletani all'estero, per creare un movimento.
Una vera e propria onda che servisse a eliminare tutti i pregiudizi sui "terroni"
Un onda che scoprisse la voglia di farcela e la voglia di realizzare i nostri sogni nonostante le etichette che continuano ad attaccarci addosso.
Perché anche noi possiamo realizzare in nostri sogni.
Grazie a tre ragazzi dei quartieri questa volta faccio sul serio.
Loro sanno di cosa parlo, loro hanno voluto aiutarmi con le loro storie, hanno realizzato i loro sogni contro tutto e tutti e adesso le vogliono condividere con voi.
Uagliu' è il documentario che da voce a quei ragazzi che vengono considerati dalla gente, criminali o persone senza futuro, quei ragazzi che dal niente sono riusciti, o grazie a questo documentario riusciranno a prendere i mano la loro vita e a realizzare i loro desideri.
Lasciare Napoli è difficile,
rimanere per tanto tempo lontano lo è ancora di più.
---
Creare questo progetto e questo documentario non è stato facile, sopratutto perché da fotografo, la mia esperienza era davvero bassa, ma grazie a tante persone, a tanti consigli e alla mia grande motivazione sono riuscito a creare qualcosa di cui sono davvero fiero.
Loro sono tre ragazzi dei quartieri, Antonio, Daniel e Gennaro, vengono da Napoli, sono arrivati a NewYork senza conoscere nessuno, nessuna raccomandazione, con pochi soldi ma pieni di speranza!
La loro vita puo essere la vostra, sono giovani, ma a 16 anni erano già adulti. Hanno imparato a crescere da subito, e da subito hanno capito che dovevano cambiare vita per non far parte di quella società che l'italiano medio considera criminale.
Hanno lasciato tutto a Napoli, l'unica cosa che hanno sono i loro ricordi. Loro sono l'esempio che tutti possono fare scelte sbagliate e ritrovare la strada giusta. Sono scappati proprio per non prendere quella strada, per vivere una vita migliore.
Vogliono condividere con voi la loro storia, motivare altri ragazzi e dar loro voce.
---
ENGLISH
Since I started traveling in 2009, I had to face people's prejudices towards people from Naples, Italy.
"If you come from Naples you are a camorrista (mafia man)". I heard this statement thousands of time.
Even if when people ask me why I decided to travel, I have never had the chance to respond "to discover new places",
without being interrupted with, lots of criminality in Naples, right?!
This is why I decided to gather all my strength with other people from Naples who live abroad, to create a new movement.
A real trend that could help erase all people's bad beliefs about people from south of Italy, offensively called "terroni".
A new trend that could put together southern Italian people who want to show how they can succeed and follow their dreams even if the come from there, against all kind of labels that we are force to receive.
Because we can pursue our dreams like everybody else.
Thanks to three guys from different neighborhoods in Naples, this time I'm doing it seriously.
They know about what I'm speaking of, they wanted to help me out telling their touching life's experiences; they managed to realize their dreams against everybody and now they want to share them with you.
Uagliu' is a documentary that gives the voice to all the people who are considered criminals or people without any future which instead they can actually show how without anything they can succeed like other people and follow their dreams.
Leaving Naples it's difficult, And even more if you have to stay in another country for a long time.
---
The creating process wasn't easy, especially because as a photographer my videography's knowledge wasn't at the same level as when I take a picture but thanks to many people's advices and to my great motivation, i managed to create something that I'm really proud of.
They are three young men from different neighborhoods in Naples: Antonio, Daniel and Gennaro. They got to New York without knowing anyone, without any recommendation, with no much money but full of hope!
Their lives can be yours, they are young but at 16 years old they were already a grown up men.
They became independent right away and they immediately understood that they had to change their lives in order not to be part of that society that a middle class Italian person consider as a criminal.
They left everything in Naples, they only got their memories with them.
They are a big example to follow and to demonstrate that many people can make wrong choices but that there is always a way to stand up and take the right path. They ran away from that life to look for a better one.
I want to share my story with all of you and motivate other people and give them the right to speak up.
Uagliù.